How To Track Google Ads Conversions With Growform
If you want to fire a conversion tag when somebody finishes your form, our Google Ads integration is the simplest and most reliable way of doing so.
Here's how to get it set up…
1 – Take note of your Google Ads conversion ID and label
First, log into Google Ads and navigate to "Tools". At time of writing, this is represented by a spanner in the top bar:

Then, hit "Conversions":

Now, choose the conversion you're interested in tracking.

Under "tag setup", you can now hit "Use Google Tag Manager" and find the conversion ID and label as follows: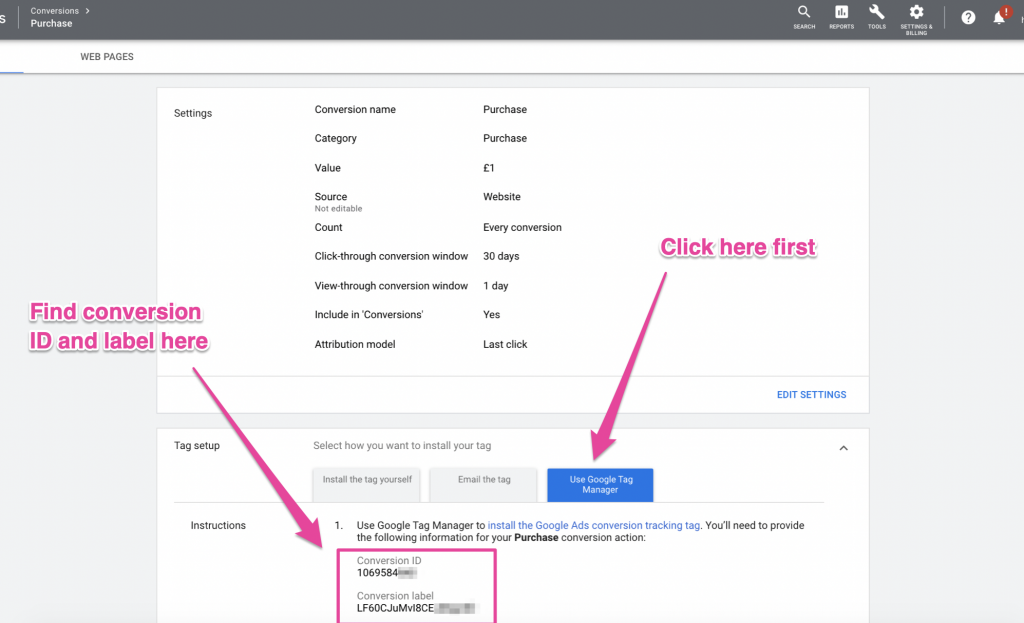 2 – Paste your conversion ID and label into Growform
Now, navigate to "Tracking & tagging" in your Growform account, find the Google Ads integration, and hit "Connect":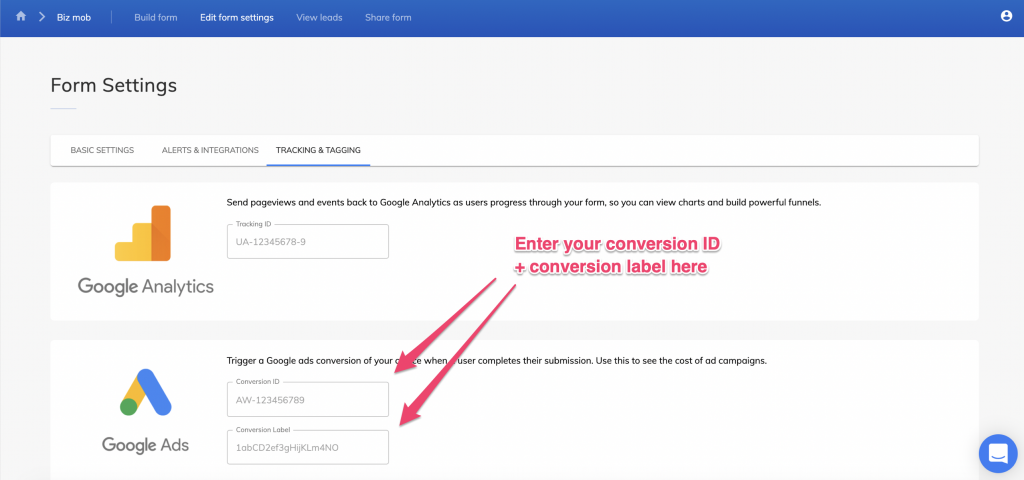 Simply paste your conversion ID and label into the relevant boxes, hit the save button at the bottom of the page – and you're all set up!
What does Growform send to Google Ads?
Once you've added your conversion ID and label to Growform, your conversion tag will be fired whenever a user fills in your form.
A note on conversion accuracy

Under the hood, we use Google Tag Manager to fire tags – so we always have the latest code directly from Google.

If your conversions don't quite add up to your raw lead numbers, this is normal (within perhaps a 10-15% variance) and can be caused by any number of factors, depending on your audience:
Some users may have adblockers enabled
Some users are in incognito, or have aggressive browser settings that restrict cookies
Some users may be driven from organic / non Adwords sources
Some users may have very old browsers that don't support Google's own code or Google Tag Manager.
To verify your Google Ads pixel is firing on form completion, we recommend Google's "Tag Assistant" chrome extension.
Need help with Google Ads ? Our team are experienced in tracking and able to help via online chat within your account.