How To Fire Google Ads Conversions With Growform
If you want to see conversions appear on your Google Ads dashboard when users submit your form, you're in the right place.
Before getting started, you'll need to have set up a Google Tag Manager container and added it to Growform. Do that first, here.
1 – Create a conversion in Google Ads
First, log into Google Ads and hit "Tools" in the top toolbar, then navigate to "Conversions.
From here, you'll be able to create a new conversion.
Enter the conversion details (such as conversion name and value), and hit "Next".
2 – Get the conversion details from Google Ads
Once you've created your conversion in Google Ads, under "Select how you want to install your tag", choose "Use Google Tag Manager":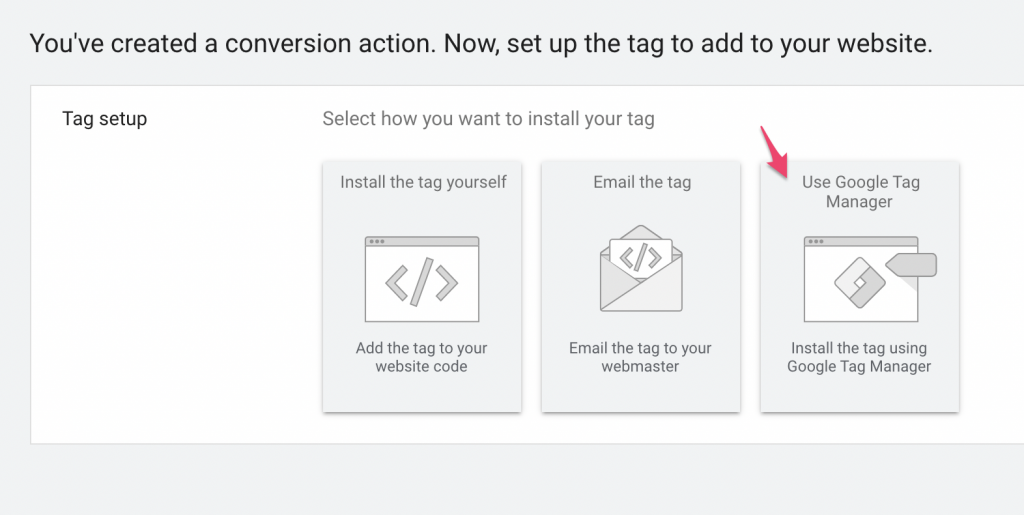 You should now take note of your conversion ID and conversion label, as we'll need them when we create the tag in Google Tag Manager: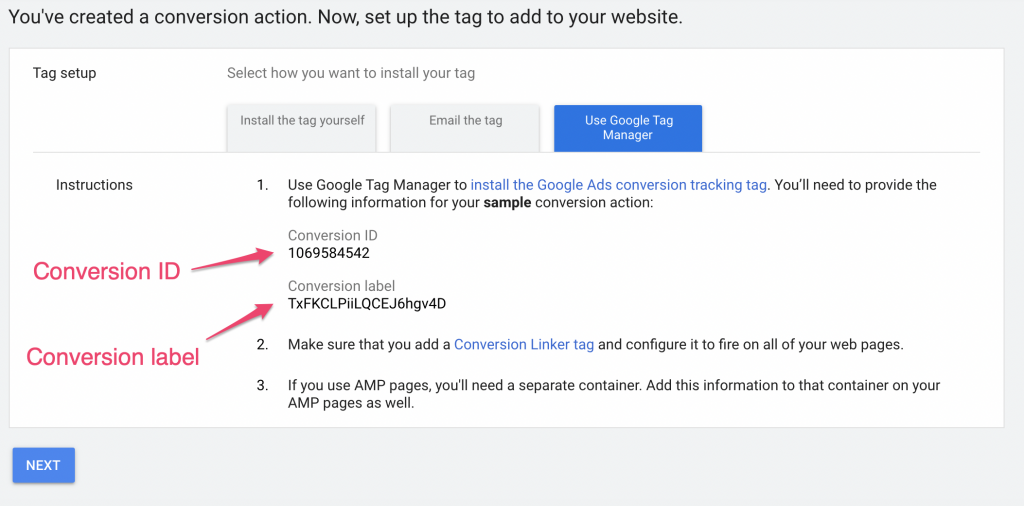 3 – Create the tag in Google Tag Manager
Open Google Tag Manager and hit "New Tag":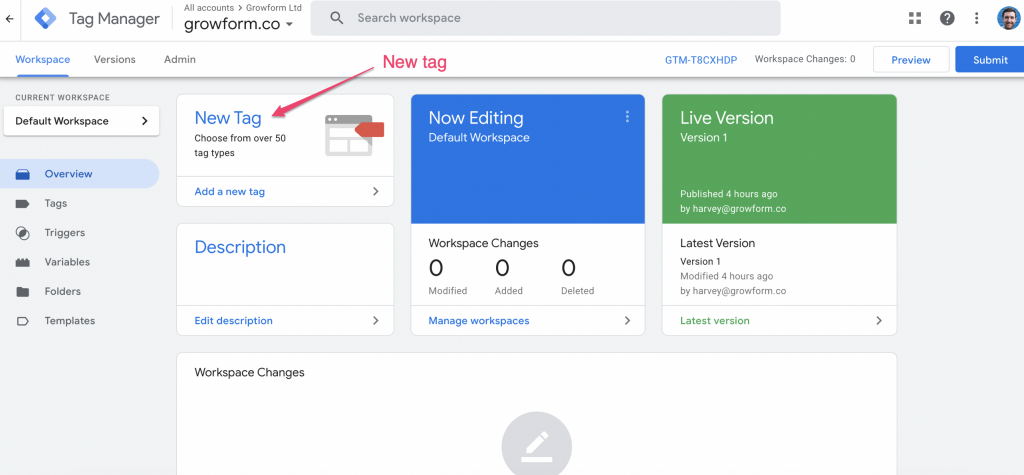 Then, add a name for your tag and click the "Tag configuration" box: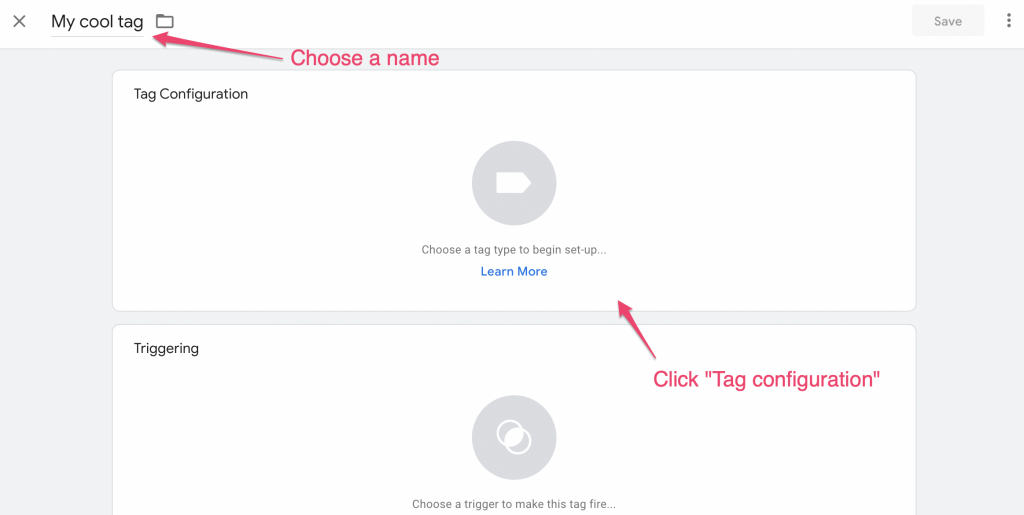 Now, choose "Google Ads Conversion Tracking" from the long list: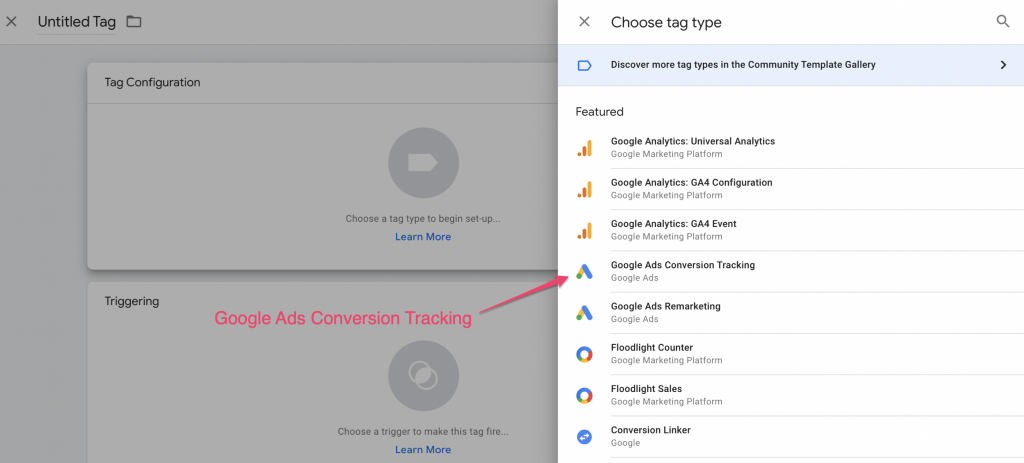 Once you're editing the tag, enter the conversion ID and conversion label you got from step 2: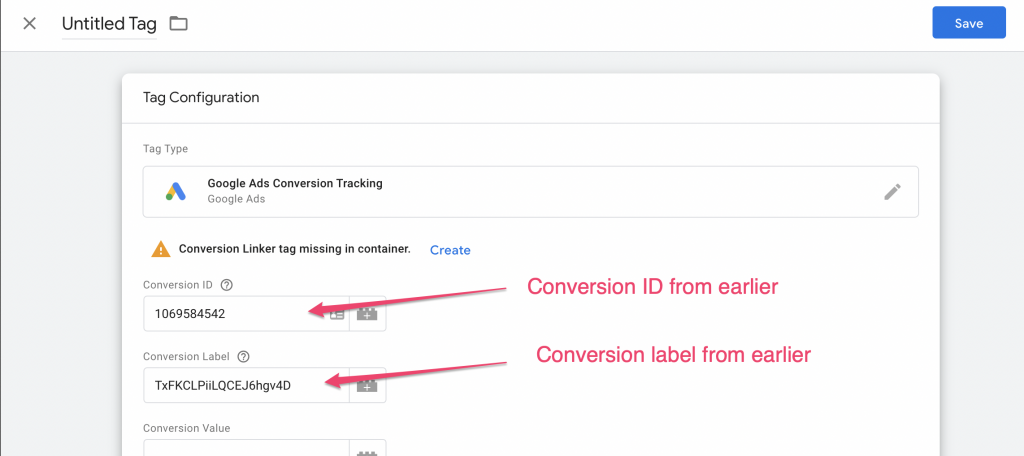 Then, hit the "Triggering" box to choose a trigger. Choose "All pages" and then save your tag.
Why "All pages"? For now, this tag container is only implemented on the form's "thank you" step. If you're an experienced GTM user or are bulking out your container, you'll probably wish to fire the tag only on certain events.
4 – Publish your tag container
To recap, we have:
Created a conversion in Google Ads
Copied down the conversion ID and label
Created a new tag in Google Tag Manager with those details
Set the tag to fire on "all pages" (there is only one "page" this tag container will be seen – the thank you step).
We now just need to hit "Submit" to submit our changed container: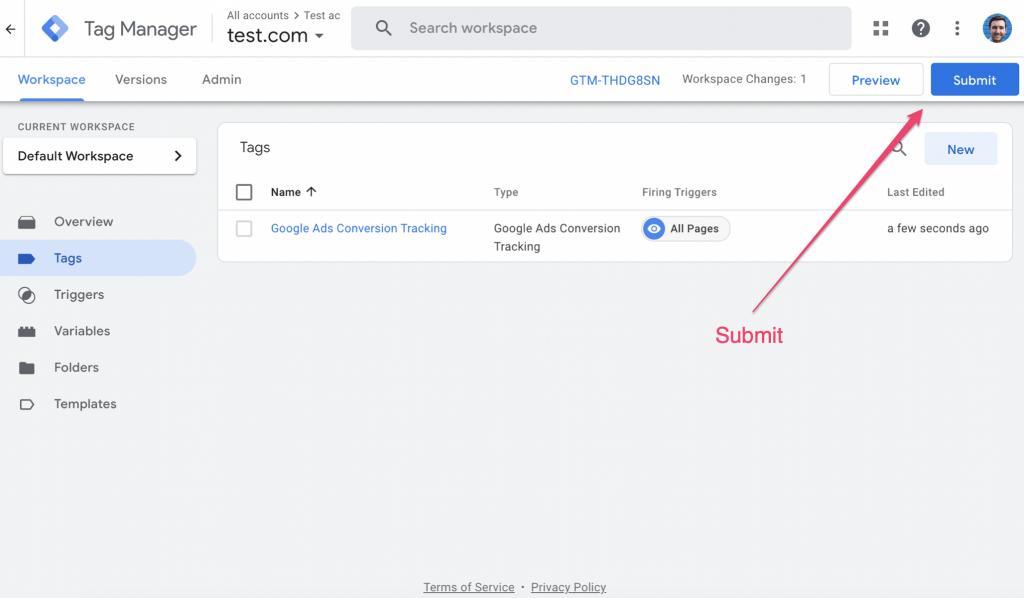 … and then "Publish" to publish those changes: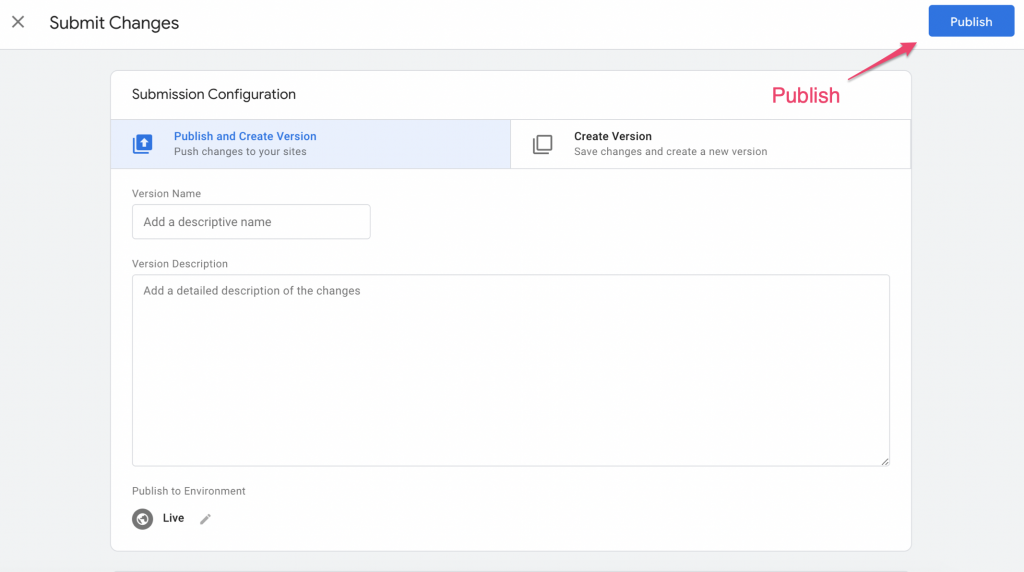 And that's a wrap!
A quick note on conversion linker
Google recently added a new tag called "conversion linker", which should be fired on all pages in your container for best results.

To do this, you can create a new tag in Google Analytics (as we did above), but fire the Conversion Linker tag on all pages. Simple!
Need to track something more clever? Our support team are more than happy to help with custom tracking enquiries – talk to us on live chat!